WARLEY WOODS GOLF COURSE (Off Hagley Rd)
GL GOLF JUNIOR ACADEMY
We have a large, and growing junior academy at Warley Woods, with the following sessions available:
Saturdays 10.00am – 11.00am & 11.00am – 12.00pm,
Saturdays 12.00pm – 1.00pm is our 'Girls Only' session
Cost is £7.00 per session

Please email info@glgolfacademy for a booking form or more information. Booking essential.
'GET INTO GOLF' COURSES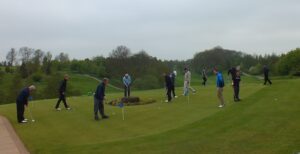 Try our 3 week condensed 'Get Into Golf' programmes learning in a relaxed environment. 
 We cover all areas of the game; putting, swing and on the course!
 JUST £60.00! 
COURSES STARTING EVERY MONTH – Email info@glfolfacademy for a list of upcoming dates.
Contact Greg Lynch on 07812 579 929 or email greg@glgolfacademy.com to reserve your place today.
'MEET & GREET' 9 HOLE EVENTS
These unique days are a fantastic way to meet new golfing friends to enjoy this great game!
UPCOMING DAYS;
TBC SOON
Please email info@glgolfacademy.com to find out when the next event will be held.
VIDEO COACHING – GOLFER ASSESSMENT – INDIVIDUAL LESSONS
'LEARN WITH A FRIEND' – 9 HOLE PLAYING LESSONS.. AND MUCH MORE!
WARLEY WOODS GOLF COURSE NOW HAVE A FANTASTIC NEW MEMBERSHIP OFFER….
FOR FURTHER DETAILS PLEASE CONTACT THE GOLF SHOP ON 0121 429 2440 AND SPEAK TO SHARON.
Warley Woods, "The friendliest and most welcoming golf course in Birmingham."