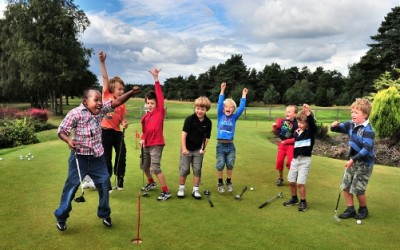 We hold kids camps every school holiday,   whether it be the height of the summer or the February half term we are here!
These camps are all about having FUN, FUN, FUN! We use a mixture of Tri-Golf equipment and more traditional clubs to keep the children on their toes!
We set the children different tasks and drills as we go through the camps and play games such as the increasingly popular 'Grounders'… which is rounder's played with the golf club! And we typically finish with a prize for the 'player of the day!'
We will also take the children out on the golf course to experience the real thing!
All of this combined together makes for some very interesting days for the kids!
Please click here to find out details of upcoming camps
07812 579 929
enquiries@glgolfacademy.com